Trustfund Promotes Healthy Living for All
Trustfund Pensions Limited has advised its customers and retirees on the need to engage in various physical activities that will elongate their lives.
The frontline Pension Fund Administrator (PFA), gave the advice when it organized its annual fitness walk for customers and retirees, tagged: 'Trustfund Pensions Limited Walk for Life' in Abuja.
The event which also featured a medical outreach and health talk, included some few kilometres walk by th participants round the Central Area and some light exercises.
Participants at the event were encouraged to engage in various forms of physical activities to ensure they stay fit and healthy, so that they can live long to enjoy their retirement and old age.
Speaking at the annual event, the Head, Customer Relationship Management (CRM), Mrs. Emuesiri Oshodi, said the event showcases the commitment of Trustfund Pensions to the well being of its customers, retiress and staff.
According to her, "What we aim to do is to sensitise people  on the importance of walking because it is recommended for all irrespective of the age bracket they belong to."
Photo Speaks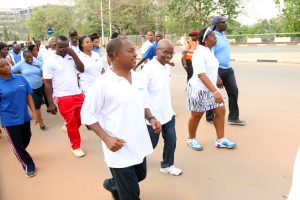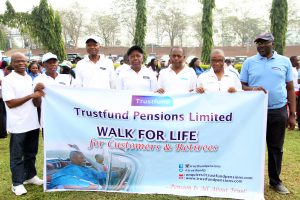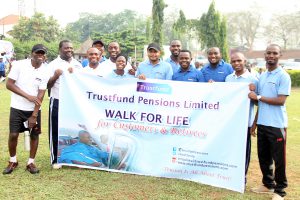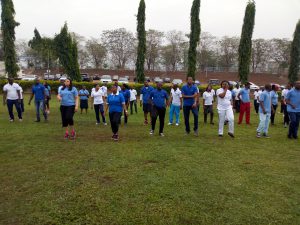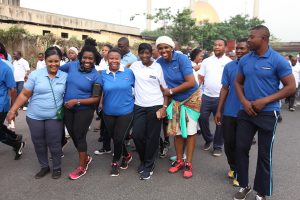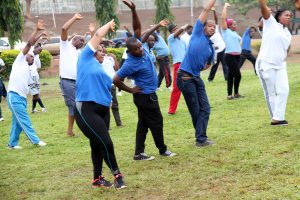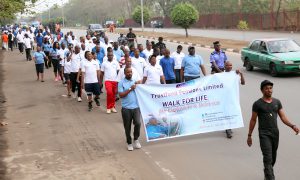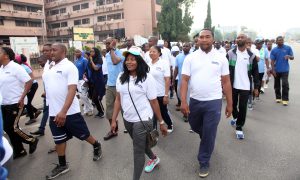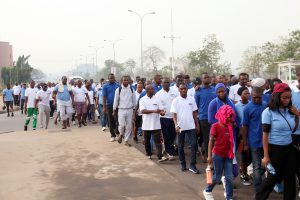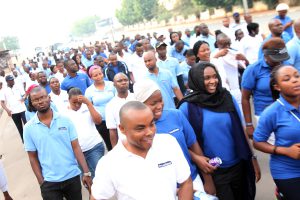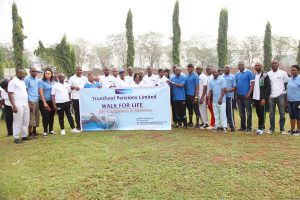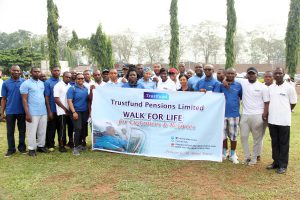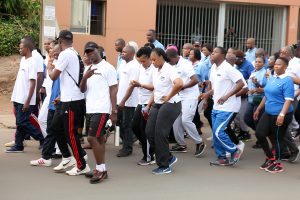 CSR In Action!
June 27, 2019